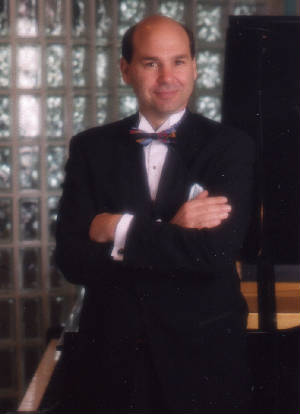 ABOUT MR EVAN
MrEvan is a fun, inspired piano performer and recognized MTAC piano teacher of contemporary and classical music styles. He is a UCLA Music Dept grad, holds a Clear K-12 Credential in Music, and has taught all levels and styles of performance for 40 years.. MrEvan's students find the variety and challenge they need to spark interest in piano and piano practice. Those who are drawn to popular styles will find a learning environment that furthers knowledge of style, chords, scales, improv and song writing. Those who are classically oriented will find a rich program that includes classical repertoire, technique, theory, venues for performance and MTAC competions (Festivals). MrEvan's students are beginning, intermediate and advanced in piano study. MrEvan is known for an exceptional gift of communication with students He has great practical educational experience with special needs pianists.
MrEvan's teaching resume::
MrEvan's performance record: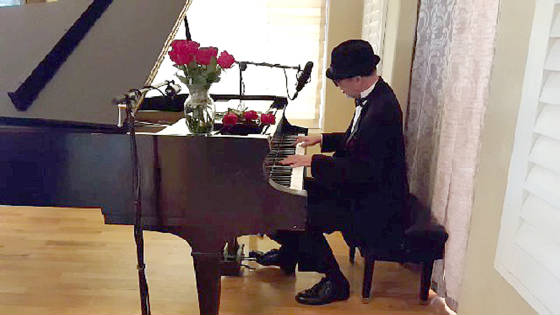 و غرامو بآلة البيانو. بش تسجّل و تحضر معانا راسلنا على AmericanCenterTunis@state.gov في حدود 1 جانفي.American singer and pianist Evan Holiday will perform as well as discuss his interest in music and his passion for the piano. Join us for this live performance where your requests will be accepted with relish!
To register, please email AmericanCenterTunis@state.gov no later than January 1.
About the speaker:
Evan Holiday has performed all over the World on Princess Cruises. He is a protégé of the Jazz master Harry Fields. Evan is well versed in the America Songbook, which he loves to perform both singing and playing. P.S.: Please note that our space has limited seating capacity and RSVPs will be accepted in the order they are received. Please also let us know if you have special needs you would like us to consider.
Young Muaician's Tip: Great fingering + correct notes + correct rhythm = GROOVE.. Every piece of music - classical to Rock, has a groove...it's up to you to find it, to discover it, and apply yourself physically to it (that is - get into it!)
MrEvan plays Chopin Fantaisie Impromptu
MrEvan Plays Boogie Fever - a collection of Blues, Jazz and Left Hand Bass Styles!
MrEvan + Phantom Lead Megan Theodoreau in Concert for Courtney's Sandcastle Park for Disabled Children, San Clemente, Ca.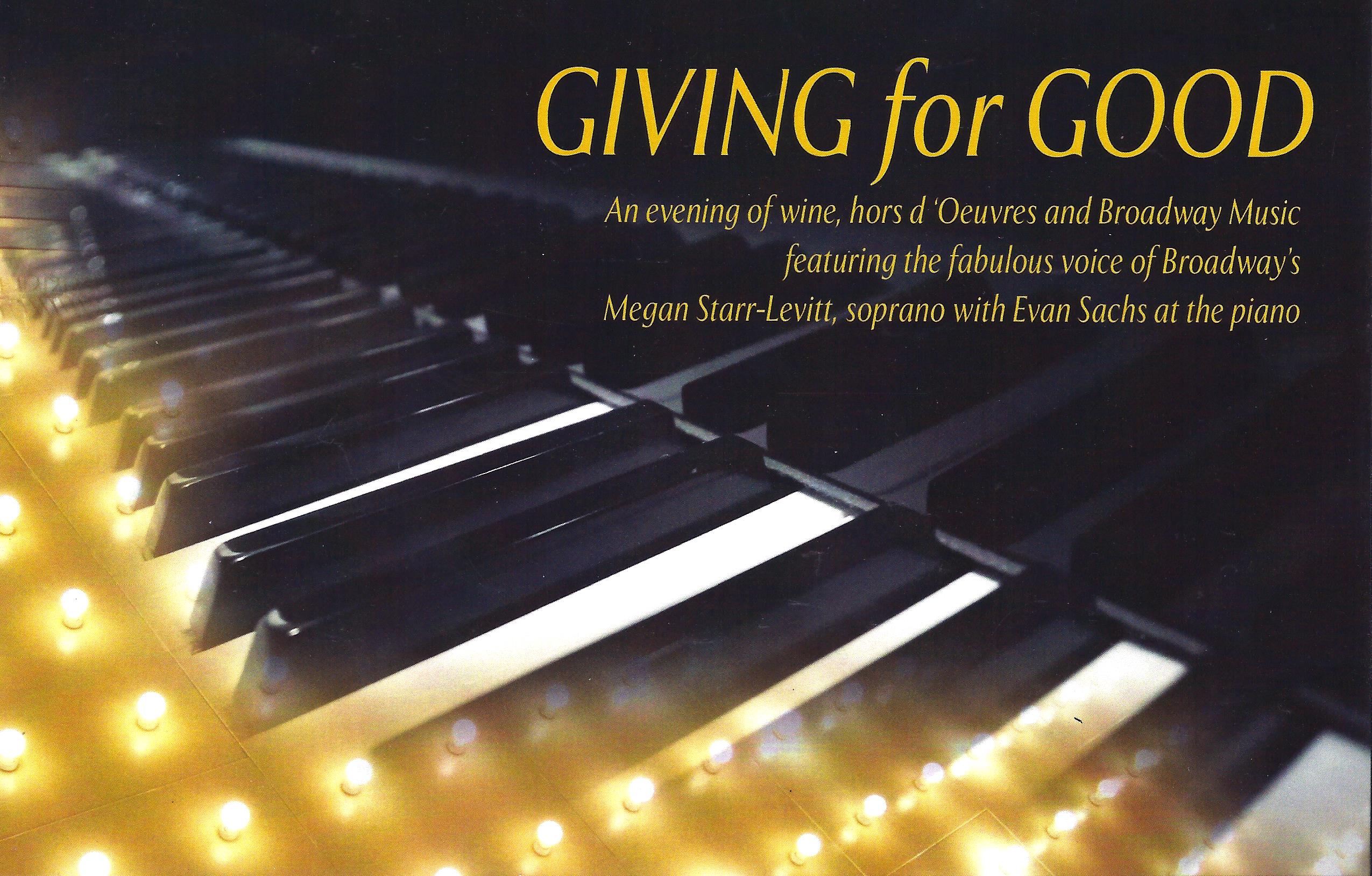 This was a fabulous video showcasing two wonderful people who donated their talents for the betterment of our community! Mr. Evan Sachs, you were phenomenal and I can honestly say that our family has been "changed for the good" having you in our lives!
Marcene Kylander, San Clemente
RECORDINGS (FREE AND DOWNLOADABLE)
Malaguena arr. by Harry Fields
MREVAN GIVES IN HOME | ONLINE | IN STUDIO PIANO LESSONS
San Clemente and surrounding areas
MrEvan gives in home, online and in-
studio lessons. He gives 2 recitals per year, and has two locations to serve you. He
has a full schedule of students with varied goals, and
is a Music Teacher Association member, Orange Coast Cities.
What is it that will motivate my students to do well?
I have found it is the feeling of success.
Set up conditions for success....and you'll get practicing and progress.
Super Advancement comes later. The Structure I sometimes use to attain this is the Certificate of Merit Program
It gives teachers, students and parents a path and structure to success. Not the only one to be sure, but a good one!
The sure path includes child friendly competitions at the local university, a great piano, experienced evaluators , and an audience filled with young musicians and parents listening carefully. Here they are warmly encouraged and rewarded for their hard work and practice.
Success in music opens up the potential for success in other areas as well
Loving the path as well as the destination, that's what I teach.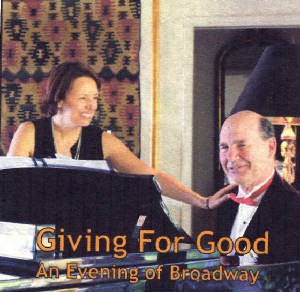 FIND OUT MORE ABOUT COURTNEY 'S SANDCASTLE PARK, SAN CLEMENTE FOR CHILDREN WITH DISABILITIES
(CLICK THE PICTURE!)
The 3 CHORDS of POWER
By MrEvan
One of the fun things I like to ask is wouldn't it be great if we could play any song using 3 chords? My students are usually amazed to find they can!
I call these chords the 3 CHORDS OF POWER -- after the famous movie: The Lord of the Rings. The story goes that with 3 Rings of Power, one could control and dominate all Middle Earth if one owned them.
In music, using the "3 Chords of Power" gives the pianist power to play nearly all popular songs. Certainly with six chords our
power to harmonize becomes limitless. Sometimes called the One, Four and Five Chord, the 3 Chords of Power are C, F and G in the key of C major.
Here are a few popular songs using the 3 Chords of Power :
Let it Go - from Frozen, Love Story, Hey Soul Sister, Blowin" in the Wind, Blue Moon, Heart and Soul, When the Saints, Christmas Carols, Puff the Magic Dragon, This Land is Your Land
Oh Susanna, KumbaYah, Christmas Carols, Songs from Mary Poppins, Church Hymns and MANY more:)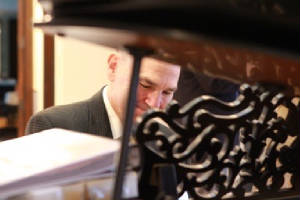 Lessons In Home Studio Online Skype
Dear Mr. Evan,
I can't thank you enough for teaching me to play my piano in a way I thought not possible. 44 years ago my parents bought an organ and had me take organ lessons for a few years; however, I always wanted a piano, and said I would someday buy one. That "someday" happened 43 years ago when my husband surprised me with a baby grand piano for Christmas. I was thrilled to say the least!
I played my piano for nearly a year, but had difficulty because I struggled playing notes with my left hand vs. the chord/pedal combo on an organ. I decided to take lessons, and researched several piano teachers as I wanted someone who would teach me fundamentals, theory, and a variety of styles of music. Plus, I wanted someone who would be willing to teach a 56 year-old! After many months of looking, I decided to "take the plunge"; it was then when I found you! I so appreciated your enthusiasm to teach adults and your passion for the piano.
In just four months of lessons I'm playing the piano with more confidence, I have an understanding of basic theory (and am eager to continue with learning more), I play classical pieces I never thought I would be able to, and I am continually challenged to learn new techniques with each piece. Plus, it's so fun to go from playing Bach to Disney favorites in one sitting! You've opened my eyes (and ears) to the world of piano playing, and to really feel my piano and enjoy it. After each lesson I can't wait to go home and practice, and I get excited about the possibilities of being able to play advanced pieces and fill my home with a beautiful sound.
Once again many thanks,
Jane Wahl, San Clemente
(comment from MrEvan - Jane has now been taking lessons with me for 2.5 years and has continues to progress and grow in her musical goals.)

Mr Evan's Wall of Fame
My Students in Competition:
RECITAL VIDEO FOR MACINTOSH (CLICK HERE)
Blue Ribbon Winner - Baroque Festival 2015
Wall of Fame
MrEvan's Prize Winning Students at Music Teachers Association Competitions: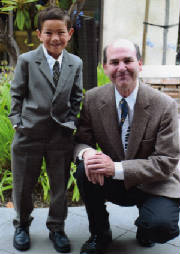 Young Pianist in Certificate of Merit Program, Level 5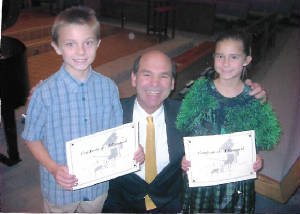 after Recital Photograph!
Mr Evan,

Thank you for teaching my son.! We began at 3 years, and he was playing before he could read. My son (who is now 12), continues winning blue ribbons in the Baroque festivals, tests level 5 in theory, and plays keyboards in our worship band. Thanks Mr Evan - for the great job you've done with him!
Respectfully,
Edna Ermisch
Mr. Evan Sachs is an amazing piano instructor. He transformed our son from a student with potential and talent into a top notch piano player. Our son has now competed in piano competitions and has won both first and second place ribbons. Mr. Evan has the gift of identifying each student's individual interests and abilities and taking him or her to the next level. In addition, our son's confidence has soared as Mr. Evan has encouraged him to try new skills and challenge himself with more difficult piano pieces. By sharing his own love of music and demonstrating his own unique knowledge and talents, Mr. Evan inspires our son to practice willingly and diligently. We are beyond grateful to have Mr. Evan teaching our son and helping him to foster a love of music that we hope continues throughout his life. We highly recommend Mr. Evan for anyone needing a well-rounded, kind, passionate, highly skilled and dedicated piano teacher.
Sarah and Douglas Jacobs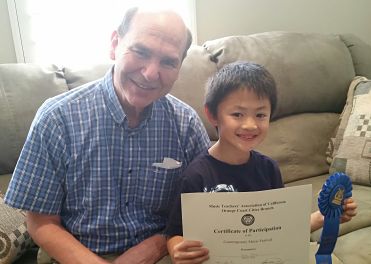 MrEvan is the Piano Whisperer....Dr Cheryl MacDonough
We were looking for a Piano teacher in our area with an emphasis in Jazz and Blues for our Son as our Son is preparing to audition for acceptance to The Orange County School Of The Arts (OCSA) Jazz Band program. Thankfully we found Mr. Evan Sachs. Mr. Evan has done a wonderful job teaching our Son Jazz Piano and Improvisation. Our Son loves working with Mr. Evan and he has excelled at a tremendous rate since working with him. In addition to teaching our Son Jazz Piano, Mr Evan has also helped our Son with his confidence in live performances. After meeting and exceeding his audition requirements, our Son was accepted to attend OCSA for the 2014/2015 year -- he is really excited. The specific attention, interest, and knowledge that Mr. Evan gave our Son played the major part in his acceptance to this prestigious school.
Paul Lianti
Mr. Evan is a wonderful piano teacher in San Clemente. Equally skilled in classical, popular, and jazz styles, he has the rare gift of being able to asses the level of children and adults alike, and provide them with the appropriate technique and repertoire for their continued success and love of music. I highly recommend Mr. Evan to you or your children for a joyful journey of piano playing. Thanks for the summer lessons Mr. Evan!
John Elg, Conductor, Laguna Beach Pageant of the Master Orchestra
After one year of learning how to play the piano, I realized that our daughter Layla was ready or a new instructor. I diligently researched and interviewed several piano teachers and after speaking with Mr. Evan and receiving multiple recommendations from friends, we decided that Mr. Evan would be a perfect fit for our family. I couldn't be happier with the progress that she has made with Mr. Evan. He is so motivational and gives her the confidence and encouragement she needs to succeed with the piano. Each week, he comes prepared and ready to teach new things and to inspire a love of music. Mr. Evan is patient and relates well with those of all ages. Since starting lessons with Mr. Evan, my now seven year old daughter has gained a true love for the piano. She will practice without being asked and has so much love and respect for her talented instructor. He is extremely generous with his time, which demonstrates his true love and passion for being a teacher. After seeing our daughter's immediate progress, my husband decided that he too, was ready for piano lessons with Mr. Evan. It has been incredible to see the quick progress my husband has made in the past year with Mr. Evan. Mr. Evan teaches music fundamentals, but also makes learning fun. We are so blessed to have found Mr. Evan!
-Maryam Jessop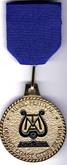 MTAC Medallion won by Maverick and Aidan at the Baroque Festival
MrEvan's Studio
Evan Sachs is a kind, gentle, extremely knowledgeable piano teacher who teaches very young to older piano students equally well. My highest recommendation.
Howard Richman, Professor of Piano Performance, Cal Institute of the Arts
Evan gave my son a great background to music. His piano lessons are not only good musically, but the practice schedule helped prepare my son for the demands of homework, reading and math skills.
--Peggy Lacayo, City of San Clemente Music Director
Mr. Evan was referred to our family by trusted friends...and we could not be happier! Evan is a magnificent talented musician, but his true gift is his ability to connect with his students and pull that musical talent that is "somewhere" in us all. I am truly amazed at his patience, dedication and ability to develop our daughter's piano skills. He is always challenging her to achieve her goals via a positive and encouraging manner. We've seen tremendous growth and development in our daughters abilities from day one, " trying to figure out where and what is middle C", to reading and playing complete beautiful pieces that wows us, grandparents, and friends alike. Nothing is better than seeing your child develop new skills and gaining confidence in new endeavors... and for that, a big THANKS to Mr. Evan! Simply stated, I highly recommend Evan to any family that wants a caring wonderful world class Piano instructor. Sincerely,
John and Carla Comes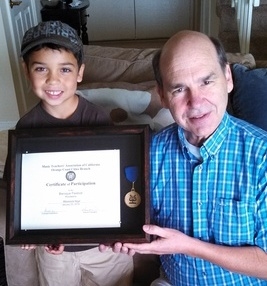 Contributed by Dr Rex and Linda Cheng Jan 2016
We have known Mr. Evan Sachs since our son Garrett who was in 4th grade. With no prior piano lessons or experience with piano teachers, Evan worked with him one evening a week and today Garrett (a high school sophomore) is an accomplished musician with a broad repertoire of classical, jazz and pop pieces. We have enjoyed watching our son perform at many recitals...and at the Baroque Festival where he won a ribbon performing a challenging piece. We have been so pleased that we have asked Evan to work with our youngest son Paul...Paul is beginning to show the same encouraging progress that Garrett showed...
-John Fritz, C.P.A., Laguna Beach
I am having a great time with my piano lessons! Not only am I learning standard classical and popular pieces, but I am also getting the added benefit of branching out into rock and blues. I had not anticipated learning theory, but all my questions get answered and I feel like I am growing under the direction of a teacher with a very broad knowledge base.
John Manzo, Ladera Ranch
Evan's reward system and enthusiasm are contagious and makes her feel excited about her piano lessons. We are so happy to have him as our piano teacher.

Arlene Rhodes, Homemaker | Laguna Beach
Evan is very patient with my two kids. He has a sense of humor, and that's what they need. Just because a piano teacher is a professional does not mean you have to be strict.

Quynh-Anh Tran, Homemaker, Pharmacist | Laguna Beach
I think his teaching his superior because he teaches with heart and true concern. He emphasizes music theory and monitors the progress of the student. He has a genuine love and appreciation for music and what he's doing. My daughter has more pride in herself because of her accomplishments.

Linda Raessner, Homemaker | Laguna Beach
After studying jazz styles with you, just wanted to say thank you for the "keys" to playing the music I love.
With your simple, fun exercises I can feel the growth. Learning has finally become fun. I'm having a ball!

Gerry Trafficanda, photographer| San Clemente
Mister Evan is a wonderful piano teacher for both my children. We have had many piano teachers in the past, and he is by far the best. He has so much patience and really makes learning fun. My little boy sometimes struggles with learning new things and has a very high learning curve. Mister Evan has been so patient with him. He really has a knack for working with special needs kids. I never have a problem getting them to practice and he makes piano lessons fun. My children
WANT
to do well to please Mister Evan. .He is a wonderful motivator....
Kelly Moody, Homemaker
Evan is a very patient piano teacher and piano lessons are fun with him. As an adult student, I've needed that. When he plays, I learn from his example. I appreciate his calming demeanor.--Betty Van Malsen, Accountant, Laguna Beach.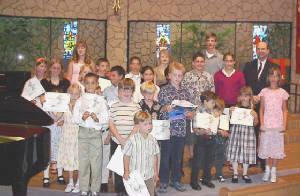 Piano Warriors of Winter 1999
Dear Mister Evan,
Thank you for your patience in teaching Donald how to play the piano. We love how he is excelling!
Sincerely,
K.F. and Family
Preparing for College Audition by DVD
Evan, we would like to take this opportunity to thank you for all the work you do furthering Ellyse's abilities at the piano. She completely enjoyed the experience of playing "Classical Gas" with her Dad at the last recital. The music you put together for her to accompany the guitar was truly amazing. Ellyse will continue to grow in her skills and love for the piano under your instruc
Steve and Sharline Elmer
Both my 5 year old son and 6 year old daughter take lessons from Mr. Evan. In only four months, they have learned so much! They are always so eager for him to come over and show them new things. He maintains a high expectation of excellence while balancing the relationship with them in a fun way.
During the week they practice and play over and over. On a daily basis they practice throughout the day totaling about an hour every day! I often have to ask them to come off the piano. Mr. Evan's positive and encouraging teaching methods has really made them confident and self-motivated to continually practice and try new things.
The Hoyt Family