Praise from Experts & Parents:
MrEvan is the Piano Whisperer....Dr Cheryl MacDonough
We signed our daughter, Layla, up for piano lessons at the age of five. After one year of learning how to play the piano, I realized that she was ready for more. It was time for a new instructor. I diligently researched and interviewed several piano teachers and after speaking with Mr. Evan and receiving multiple recommendations from friends, we decided that Mr. Evan would be a perfect fit for our family. I couldn't be happier with the progress that she has made with Mr. Evan. He is so motivational and gives her the confidence and encouragement she needs to succeed with the piano. Each week, he comes prepared and ready to teach new things and to inspire a love of music. Mr. Evan is patient and relates well with those of all ages. Since starting lessons with Mr. Evan, my now seven year old daughter has gained a true love for the piano. She will practice without being asked and has so much love and respect for her talented instructor. He is extremely generous with his time, which demonstrates his true love and passion for being a teacher. After seeing our daughter's immediate progress, my husband decided that he too, was ready for piano lessons with Mr. Evan. It has been incredible to see the quick progress my husband has made in the past year with Mr. Evan. Mr. Evan teaches music fundamentals, but also makes learning fun. We are so blessed to have found Mr. Evan!

-Maryam Jessop
Won by MrEvan's student 5 years of age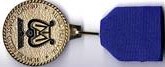 MTAC Baroque Festival 2014
Evan Sachs is a kind, gentle, extremely knowledgeable piano teacher who teaches very young to older piano students equally well. My highest recommendation.
Howard
Richman,
Professor of Piano Performance, Cal Institute of the Arts
Evan gave my son a great background to music. His piano lessons are not only good musically, but the practice schedule helped prepare my son for the demands of homework, reading and math skills.
--Peggy Lacayo, City of San Clemente Music Director
Mr. Evan was referred to our family by trusted friends...and we could not be happier! Evan is a magnificent talented musician, but his true gift is his ability to connect with his students and pull that musical talent that is "somewhere" in us all. I am truly amazed at his patience, dedication and ability to develop our daughter's piano skills. He is always challenging her to achieve her goals via a positive and encouraging manner. We've seen tremendous growth and development in our daughters abilities from day one, " trying to figure out where and what is middle C", to reading and playing complete beautiful pieces that wows us, grandparents, and friends alike. Nothing is better than seeing your child develop new skills and gaining confidence in new endeavors... and for that, a big THANKS to Mr. Evan! Simply stated, I highly recommend Evan to any family that wants a caring wonderful world class Piano instructor.
Sincerely,
John and Carla Comes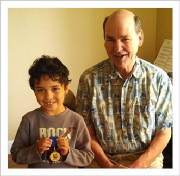 We have known Mr. Evan Sachs since our son Garrett who was in 4th grade. With no prior piano lessons or experience with piano teachers, Evan worked with him one evening a week and today Garrett (a high school sophomore) is an accomplished musician with a broad repertoire of classical, jazz and pop pieces. We have enjoyed watching our son perform at many recitals...and at the Baroque Festival where he won a ribbon performing a challenging piece. We have been so pleased that we have asked Evan to work with our youngest son Paul...Paul is beginning to show the same encouraging progress that Garrett showed...
-John Fritz, C.P.A., Laguna Beach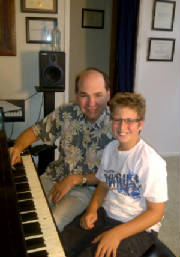 MrEvan and student in Studio
Evan's reward system and enthusiasm are contagious and makes her feel excited about her piano lessons. We are so happy to have him as our piano teacher.

--Arlene Rhodes, Homemaker | Laguna Beach
Evan is very patient with my two kids. He has a sense of humor, and that's what they need. Just because a piano teacher is a professional does not mean he is strict.

--Quynh-Anh Tran, Homemaker, Pharmacist | Laguna Beach
I think his teaching his superior because he teaches with heart and true concern. He emphasizes music theory and monitors the progress of the student. He has a genuine love and appreciation for music and what he's doing. My daughter has more pride in herself because of her accomplishments.

--Linda Raessner, Homemaker | Laguna Beach
After studying jazz styles with you, just wanted to say thank you for the "keys" to playing the music I love.
With your simple, fun exercises I can feel the growth. Learning has finally become fun. I'm having a ball!

--Gerry Trafficanda, photographer| San Clemente
Mister Evan is a wonderful piano teacher for both my children. We have had many piano teachers in the past, and he is by far the best. He has so much patience and really makes learning fun. My little boy sometimes struggles with learning new things and has a very high learning curve. Mister Evan has been so patient with him. He really has a knack for working with special needs kids. I never have a problem getting them to practice and he makes piano lessons fun. My children
WANT
to do well to please Mister Evan. .He is a wonderful motivator....
Kelly Moody, Homemaker
Evan is a very patient piano teacher and piano lessons are fun with him. As an adult student, I've needed that. When he plays, I learn from his example. I appreciate his calming demeanor.--Betty Van Malsen, Accountant, Laguna Beach.
Dear Mister Evan,
Thank you for your patience in teaching Donald how to play the piano. We love how he is excelling!
Sincerely,
K.F. and Family
Mr. Evan is a fantastic piano teacher! He has added skill and technique while fueling my daughter's enthusiasm and interest in the piano. He makes music fun, introducing students at every age and level to an extensive repertoire, from classical to pop. My daughter looks forward to each lesson with Mr. Evan, and loves the music she practices each week. Thank you Mr. Evan for bringing music to our home!
Karsen Cranney.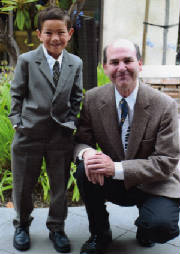 MrEvan poses with his Baroque Festival Medallion Winner
Just a quick note to thank you for all your incredible work with our son Nicholas. Yesterday we found out that Nicholas was chosen to be in the advanced orchestra at his school. Nicholas is a fifth grader and most everyone who is in advanced orchestra is in 7th or 8th grade. He was extremely proud to come home and share his accomplishment in being selected. His weekly lessons since age 7 have been fantastic. The extra time you gave him helped prepare him for the tryout...Thanks Again....Alice and Tim Heinen, San Clemente Ca